Criminal Defense Lawyers in Detroit, Michigan
We're known as the attorneys who will go to trial.
Many defense attorneys take on cases just to have their clients plead guilty. At Detroit Legal Group PLLC, that's not how we operate. We thrive in the courtroom, and we're ready to fight fiercely on your behalf in order to seek justice. Our job isn't to make friends with the prosecution; it's to advocate for your rights and your future.
We offer strong representation at a reasonable price.
Your criminal charge has cost you enough. Your legal representation shouldn't add to your financial burdens. Reach out to our compassionate team to learn more about our rates. We also offer free consultations, because you deserve the opportunity to ask questions and voice your concerns before retaining our services.
Our track record of success speaks for itself.
We've been representing the people of Detroit since 2007. Our careers have allowed us to give voices to those faced with injustice, both in trial victories and settlement agreements. When you're ready to pursue your ideal outcome, we'll be here for you. We serve clients throughout Michigan, including Dearborn, Warren, and Southfield. Contact us today to get started.
Detroit Legal Group offers a knowledgeable, committed & responsive team of legal professionals dedicated to representing their clients, ensuring their rights are represented & justice is served.
Honestly, couldn't ask for a better law firm. Attorneys Hill and Potts handled my personal injury case better than anyone else could. Easy to work with, very responsive, and all around great attorneys.
I use these guys from criminal cases, family court, lawsuits, etc. They're on speed dial. Love them and their work. If you want your money's worth, give them a call.
We have been dealing with Ryan for over 10 years, and all I can say is that he's a phenomenal lawyer! He has helped us with everything we could've asked for and more. Thank you for everything you've done for us Ryan!
PRACTICE AREAS
Let our team of professionals take the lead.
---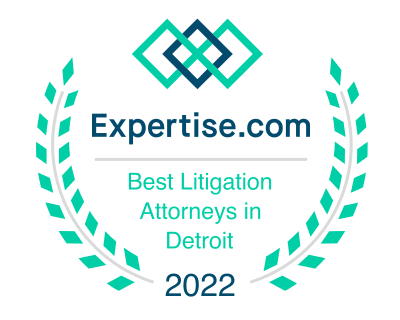 LET US BE YOUR HOMETOWN HEROES. WE REP THE "D."
Inequities in the legal system try to silence the accused. By amplifying your voice and giving you the chance to tell your side of the story, we aim to fight against injustice.
A criminal charge can affect your future and your freedom. We strive to ensure it doesn't.
Don't face the legal system without experienced counsel by your side. Our firm was founded with the goal of defending those with the odds stacked against them. Since 2007, we've represented Detroit-area clients in cases of robbery, DUI, drug crime, and more.
When the law fails you, you deserve a team who can aggressively advocate for your rights. Discover how we at Detroit Legal Group PLLC can help. We're ready to listen to your side of the story and collaborate with you on a strategic plan of action.
When your property, your family, or your well-being is at stake, don't leave anything up to chance.
Work with a team of attorneys that knows how to skillfully fight for results. In addition to criminal defense, we provide legal guidance on cases involving family law, real estate, and breaches of contract. Put our comprehensive backgrounds to work for you.
Get started today by scheduling a free consultation at our Detroit office. We are proud to represent clients throughout the area, including residents of Dearborn, Southfield, and Warren, Michigan. Contact us for legal advice when you need it most.